Product information
Product
Plant Protection Products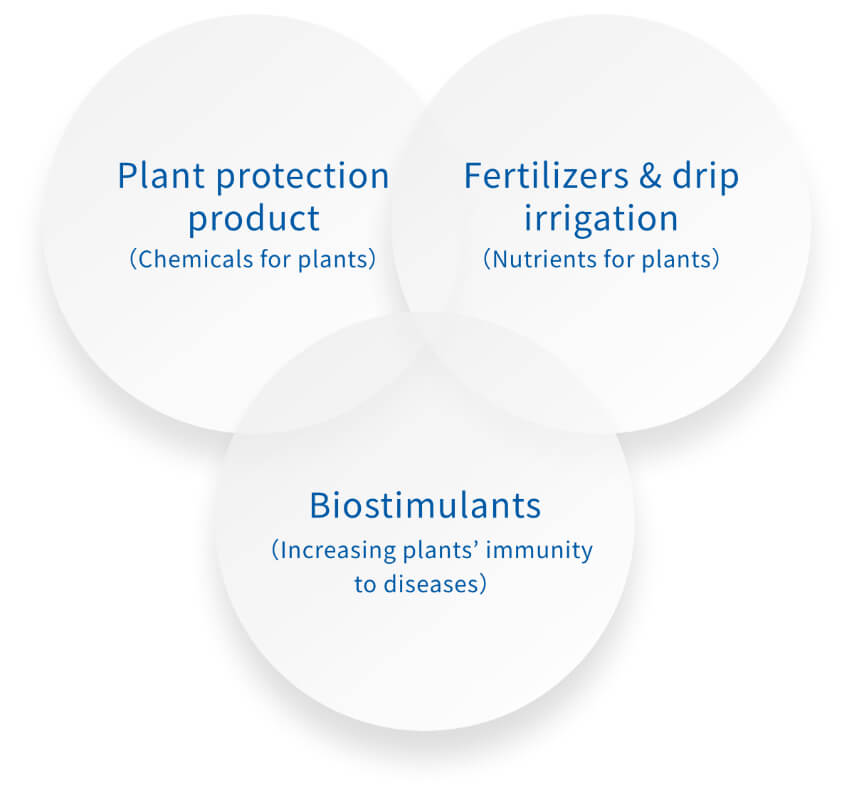 We started manufacturing and sales of plant protection products in Japan in 1952. Our business activities include drug discovery, biological evaluation, formulation development, pesticide registration, product manufacturing and sales. Furthermore, OAT Agrio Co., Ltd. is constantly working on reaching a wider global market in order to contribute to the increase in food production worldwide by supplying our innovative products.

The core competence of OAT Agrio Co., Ltd. is in three domains. The first is plant protection. At research centers in Japan and India, we are discovering new molecules for plant protection. The research center in India was established jointly with Insecticide India Limited in 2013. The second domain is fertilizer and drip fertigation system technology. The third domain is biostimulants, the key technology of our wholly owned subsidiary Asahi Chemical Mfg. Co., Ltd.
Our portfolio for overseas markets is mainly composed of the following products.