About OAT Agrio
OAT Agrio group consists of OAT Agrio Co., Ltd., 25 consolidated subsidiaries including Asahi Chemical Manufacturing Co., Ltd., Runhe (Zhoushan) Plant Science Co., Ltd., OAT & IIL India Laboratories Private Limited, Asahi Chemical Europe s.r.o., PT. OAT MITOKU AGRIO, LIDA Plant Research, S.L., Inplanta Innovations Inc., and Blue Wave Holding B.V., and two non-consolidated subsidiaries, Drip Fertigation Research Co., Ltd. and OAT Pakistan Private Limited.

We are contributing to increased food production by focusing on the three domains of "Plant Protection Products", "fertilizers & drip fertigation" and "biostimulants".
Agritechnology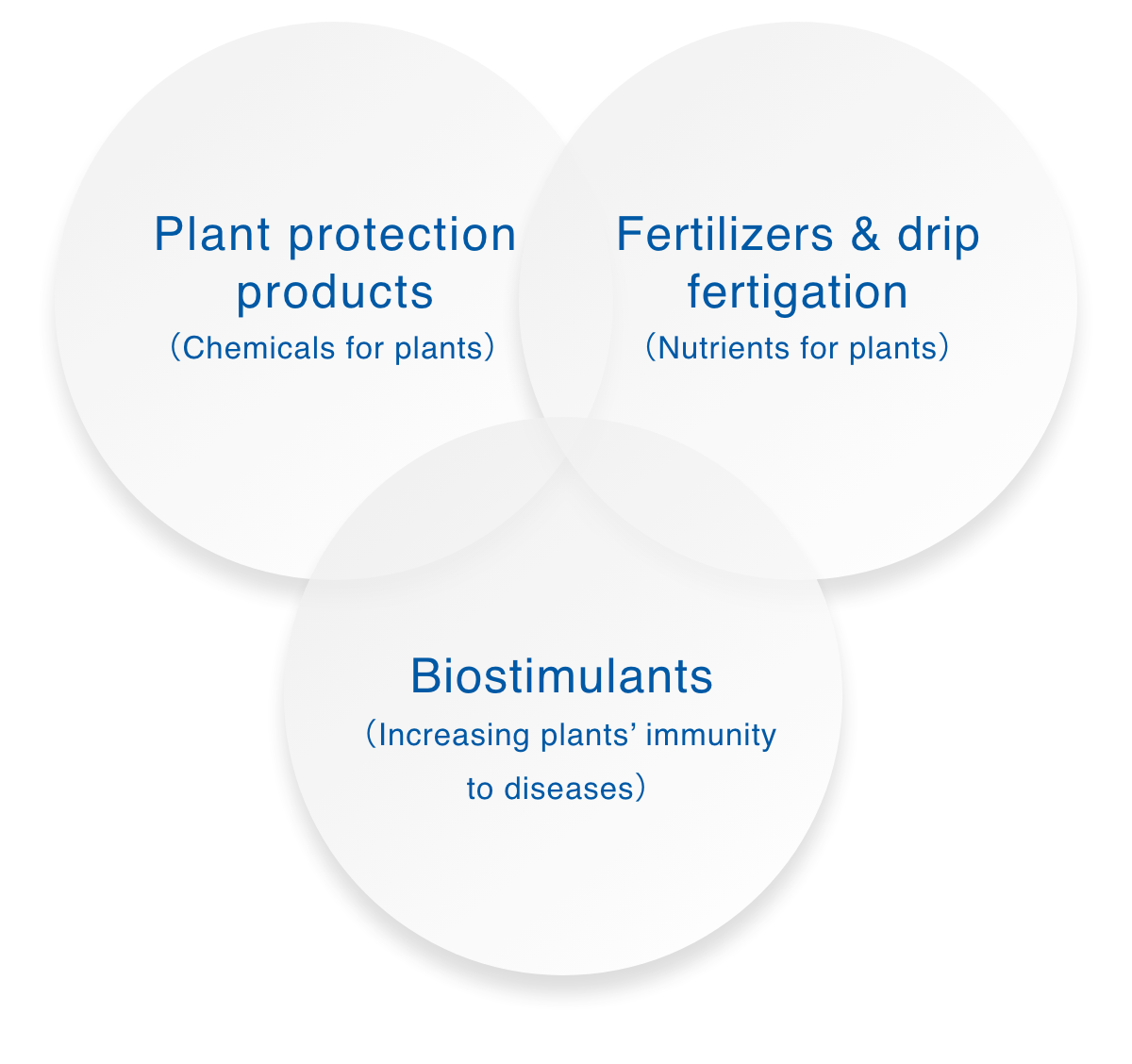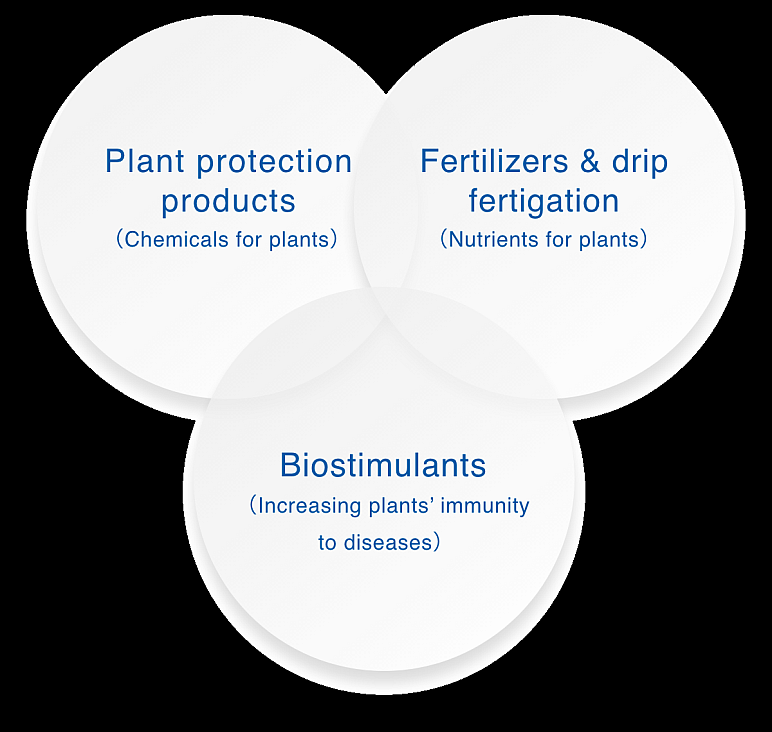 Plant protection products

Research at 2 laboratories (Naruto and India)
To discover new highly safe, effective substances

Fertilizers & drip fertigation

Cultivation technology and fertilizers for hydroponic culture
Largest share in the Japanese market

Biostimulants

Respect for the environment and
biodiversity that boosts the immunity of crops against diseases and pests
Plant protection products
We conduct research and development and manufacturing of plant protection products, and provide them to Zen-Noh, trading companies and manufacturers. Our plant protection products, which have a low environmental impact and is highly safe, play an important role in the cultivation of safe and secure agricultural products, and contribute to increasing food production around the world.
Biostimulants
Biostimulant means a product and/or technology that enhances the natural immunity of plants and promotes resistance against pests and environmental stresses. It is attracting attention from around the world in terms of SDGs.