02
Enhance the initiative to develop a growth driver
Growth driver for completing the new mid-term management plan

"Green agrochemicals" friendly to people and the environment
Definition of green agrochemicals of OAT Agrio
Reliable, safe, environmentally-friendly plant protection materials registered as agrochemicals, derived from nature and food additives or compliant with Organic JAS, which can be used unlimitedly
Reasons why green agrochemicals are demanded
Because they are reliable, safe plant protection materials derived from nature and food additives
Because they are plant protection materials that can be used without worry unlimitedly
Because they are plant protection materials against which diseases and pests cannot acquire resistance easily
Because they are plant protection materials that do not damage natural predators and are suited for IPM
Product lineup composed of 12 kinds of green agrochemicals

Biostimulant business
Definition of biostimulants of OAT Agrio
Biostimulant strengthens the inherent immunity of plants. This term includes the use of both substances and technologies to make plants more resistant to cold, heat, diseases and pests as well as grow faster.
Reasons why biostimulants are demanded
Increase in yield and quality through the improvement in immunity
Strengthening of plants' resistance against stress
Improvement in the sugar content, color of fruit and quality of fruition
Adjustment and improvement of the water balance inside plants
Improvement of physical properties of soil for cultivation
Biostimulants of OAT Agrio
To release new products to enrich our product lineup

Stimulation of latent demand in the greenhouse horticulture field
Current situation of greenhouse cultivation in Japan
Ground contact area of greenhouses in Japan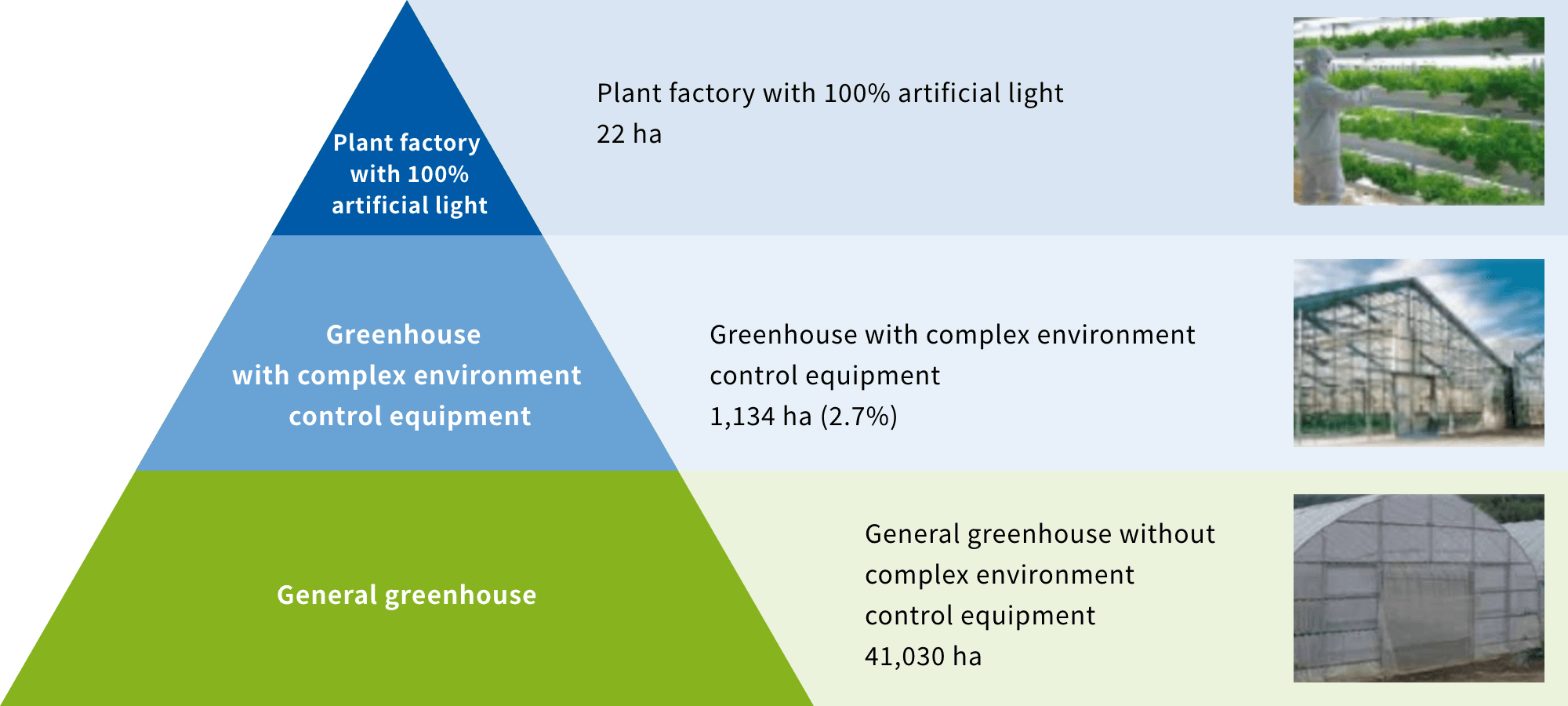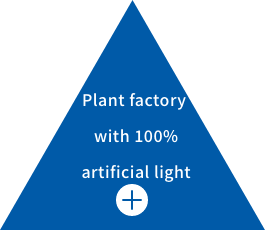 Plant factory with 100% artificial light 22 ha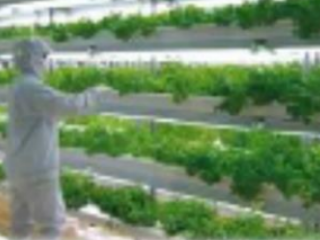 Greenhouse with complex environment control equipment 1,134 ha (2.7%)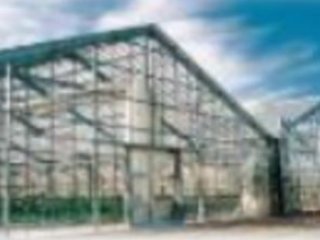 General greenhouse without complex environment control equipment 41,030 ha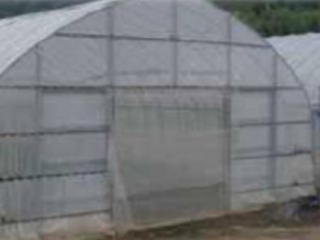 Click to see the ground contact area of greenhouses in Japan
To target the gross cultivation area (41,030 ha) for greenhouse horticulture
OAT Agrio products that can contribute to the greenhouse horticulture field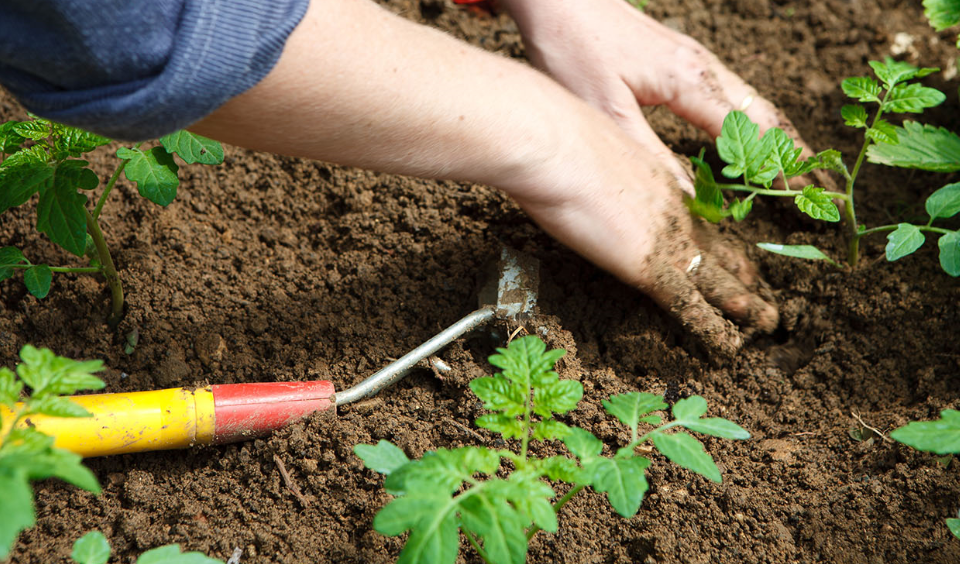 Fertilizers for greenhouse horticulture
OKF series, fertilizers for nutrient water cultivation, Tank Mix series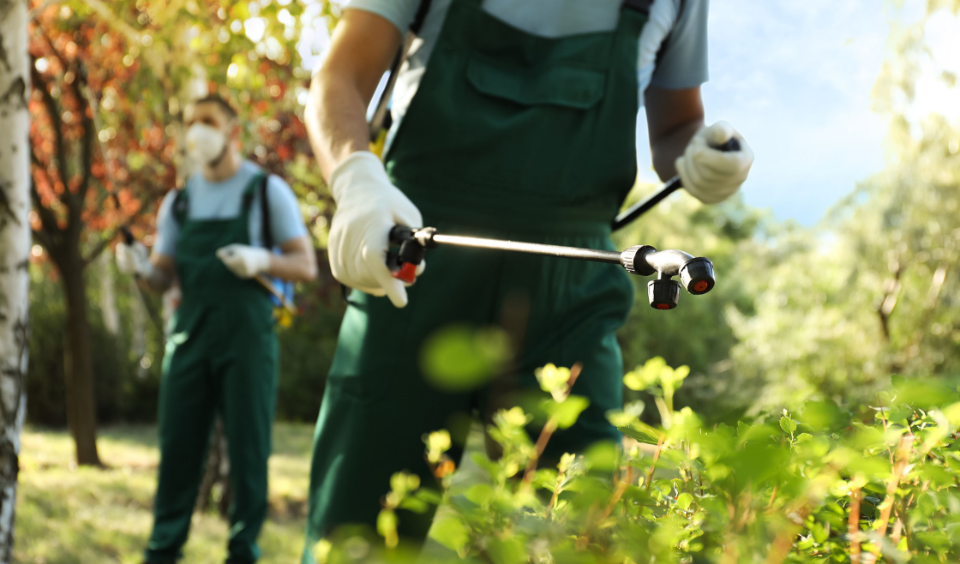 Agrochemicals for plant protection
"Green agrochemicals" such as Suffoil and Akaritouch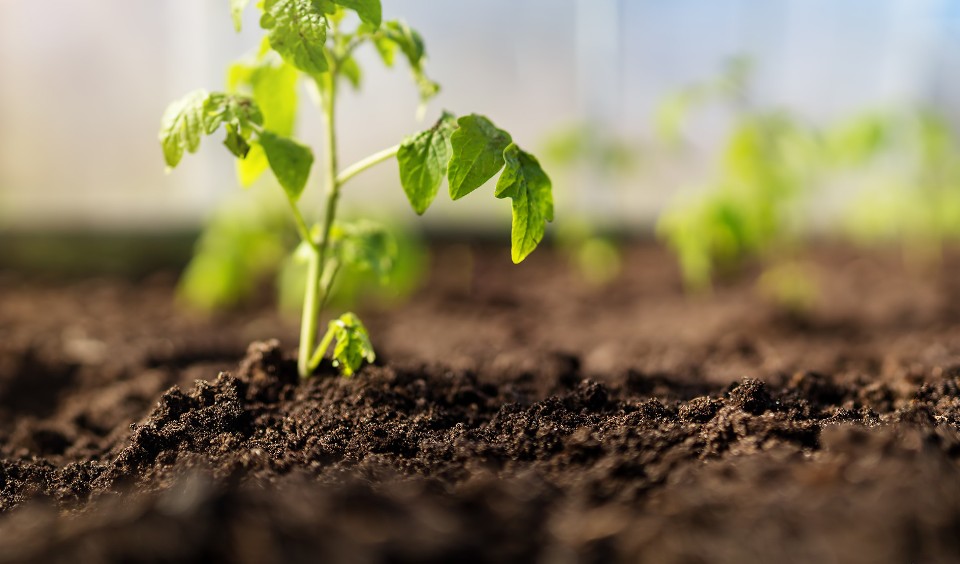 Biostimulants
LIDA 3 products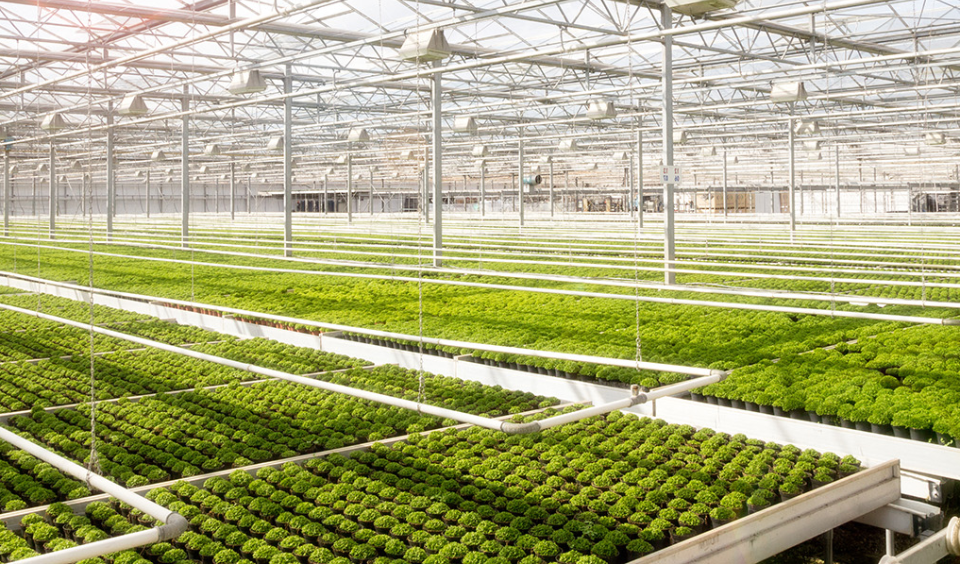 Nutrient water cultivation systems
Equipment and systems
To propose packaged products in the greenhouse horticulture market (7.25 billion yen)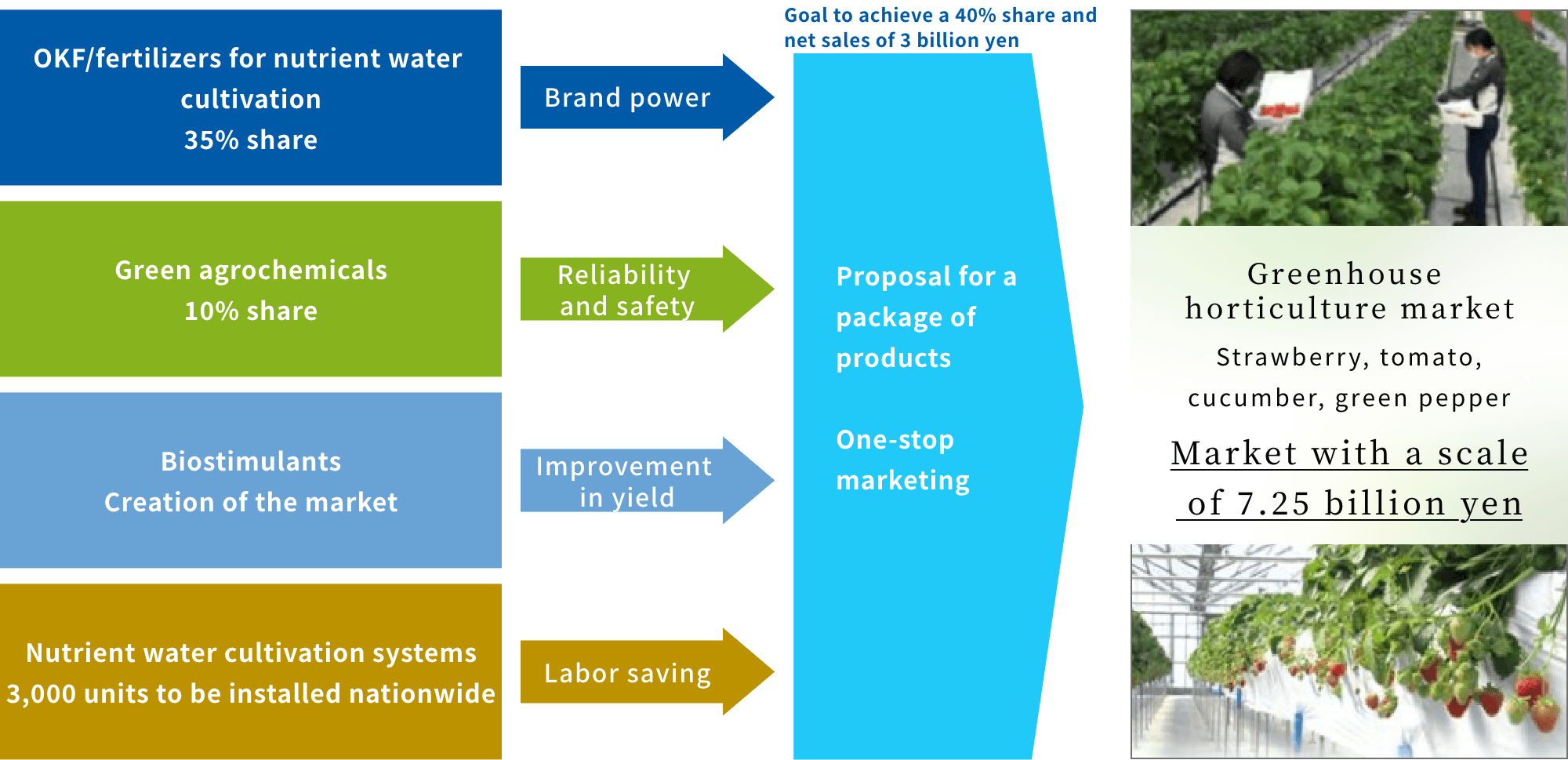 Proposal for a package of cultivation and plant protection technologies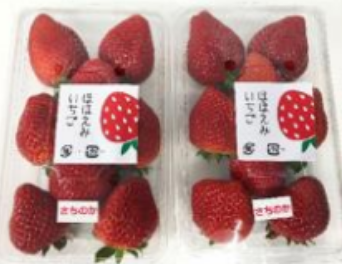 Our cultivation research center demonstrates the cultivation of strawberries.
Using our products (fertilizers, agrochemicals and BS) and cultivation technology, we grow strawberries in Tokushima. We sell agricultural products under the brand name "Hohoemi Ichigo® (Smile Strawberry)," which is highly evaluated in the market. In addition, this demonstrative field has obtained the certification of "GLOBALG.A.P."
Pursuit of reliability, safety, and high yield
●Adoption of cultivation methods that do not use synthetic agricultural chemicals as much as possible In the cultivation from 2019 to 2020, we were able to limit the number of times of use of synthetic agricultural chemicals to 15 (5 in the field and 10 in raising seedlings). In Tokushima Prefecture, the number of times of customary plant protection is 54. In order to realize cultivation with reduced agrochemicals, we adopted the cutting-edge cultivation technologies, including the use of green agrochemicals, planting after highly concentrated CO2 treatment, and UV-B lamps. We also achieved a yield of 6.1 tons/10 a with the variety "Sachinoka."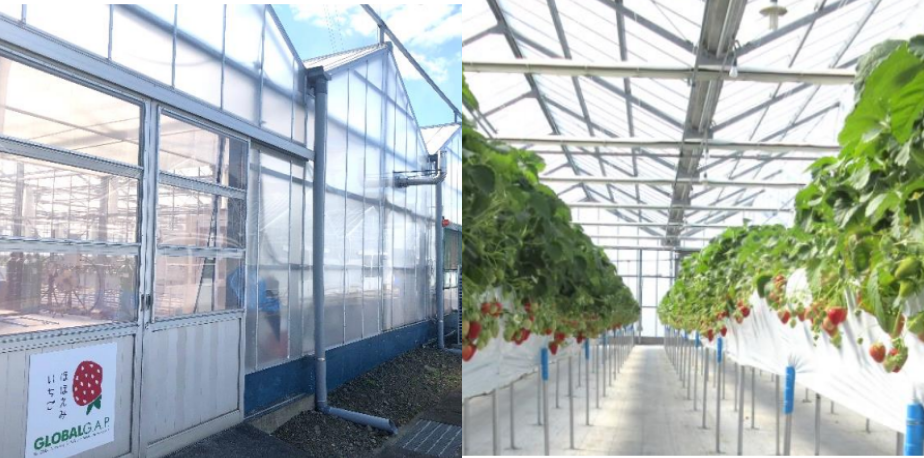 Response to smart agriculture (greenhouse horticulture)
Based on automatic diagnosis with sensors, cameras, and AI, we aim to actualize cultivation suited for each growth stage.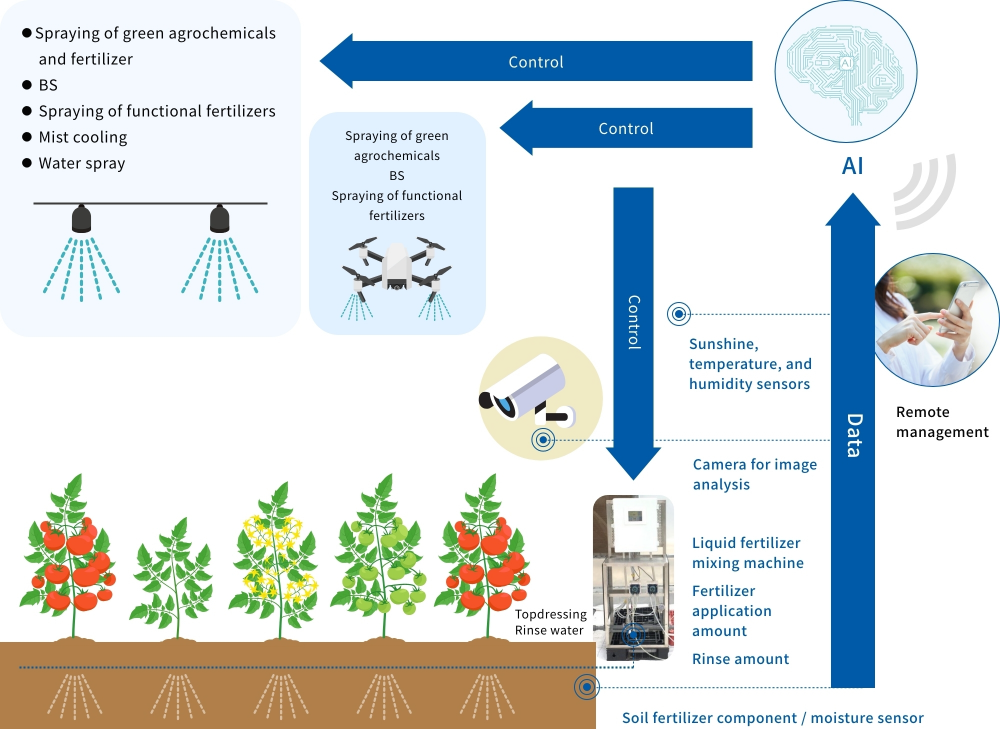 Automation and labor saving in cultivation
①Development of a technology for automatically diagnosing growth of plants with stationary cameras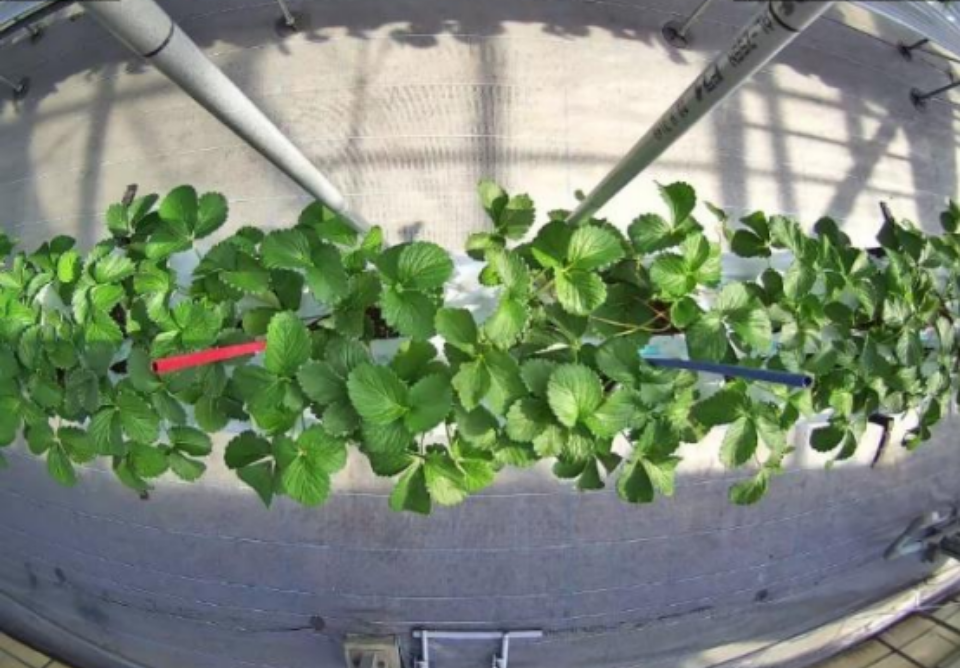 Automatic measurement of the growth status, etc.
→Linkage with liquid fertilizer mixing equipment and provision of advice
②Development of automatic technologies for spraying agrochemicals to leaves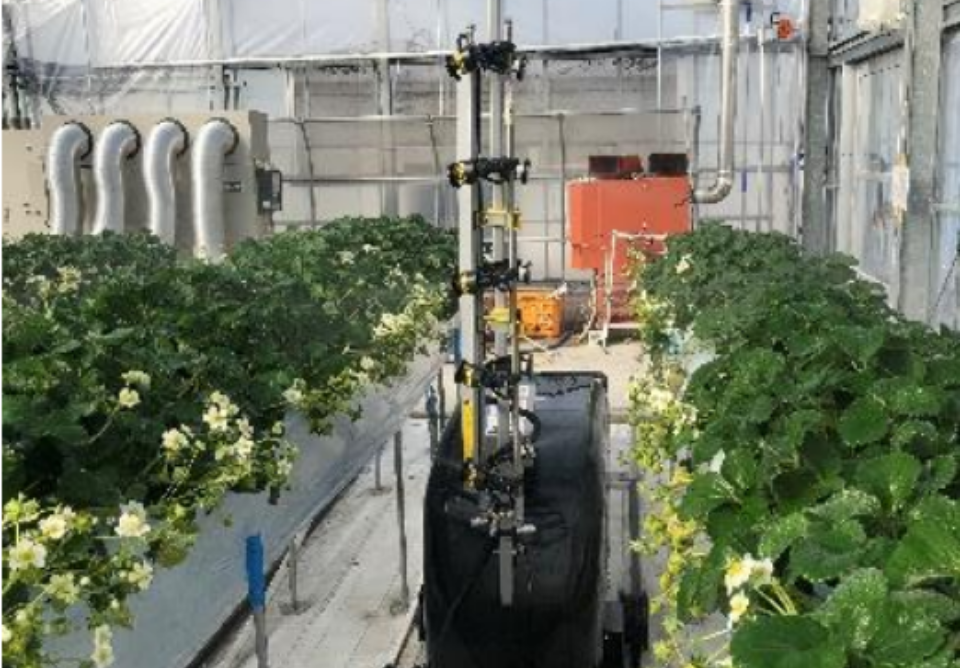 Collaborative development of electrostatic self-propelled spraying equipment

Handling products globally
Overseas business operation